NAPERVILLE, IL
CLASS 57 2012
Class 57 Naperville 2012
The Class of 57 met in Naperville, IL in 2012 for their annual meeting. The hosts were Al & Pat Rechenmacher. We all owe a big thank you to John Houtsma and his family for all that did for us during our stay.
Highlights of our reunion were the trips on the METRA train to Chicago, the Navy Pier, the water taxi, the bus tour of Naperville with the wonderful father and daughter guides Don and Ann Wehrli, the tour of Cantigny - the First Division Museum, dinner at Cafe Buonaro's, Mass at SS. Peter and Paul Church and all the hospitality of the Rechenmacher family.
Here are some composite pictures that Al Camp made for us.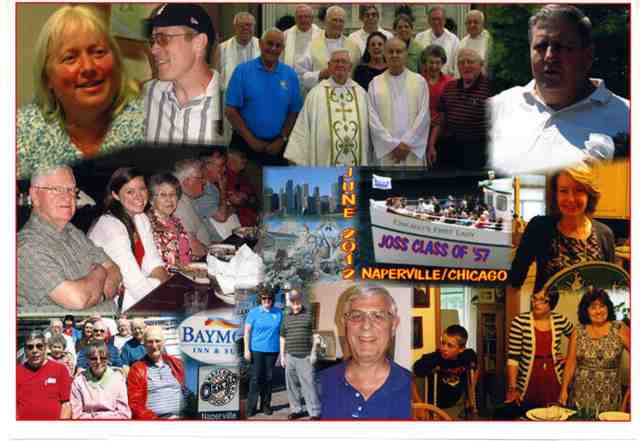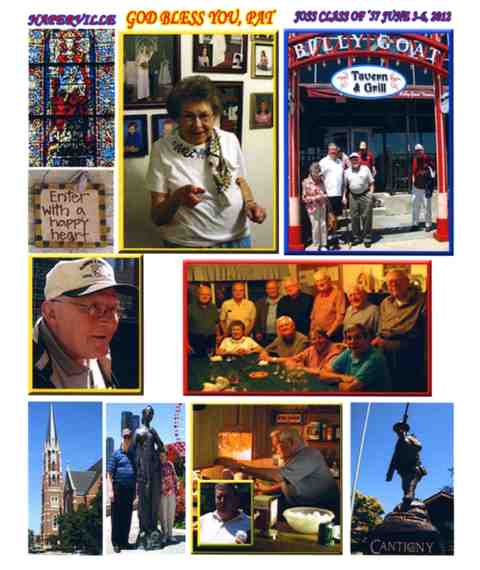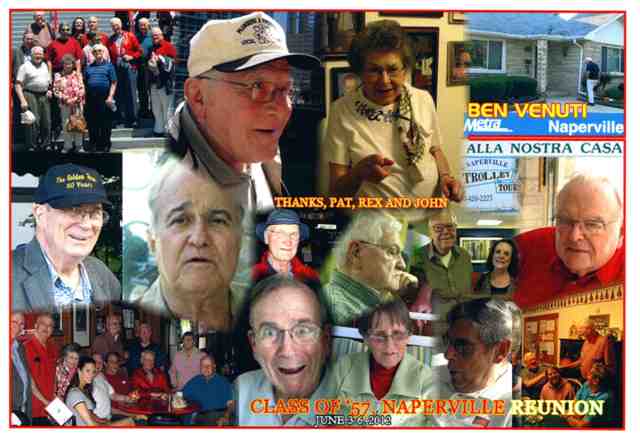 ---